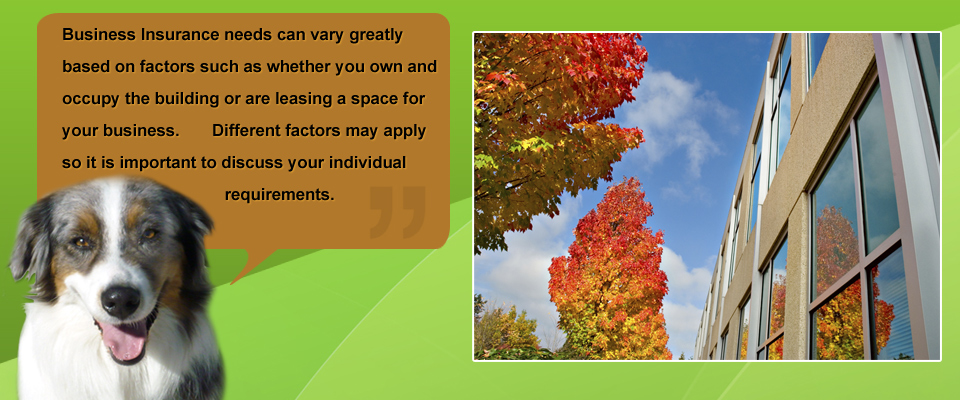 Business Insurance
Van Duzer & Associates Inc.
Commercial (or Business Insurance) covers many different aspects of your business. Commercial exposure is broad and the type of insurance and coverage you choose is very important. Van Duzer & Associates, Inc. can design an insurance program for the smallest home-based business to large national companies. Whether it's a Business Owner's Package, Commercial General Liability, Commercial Auto, Commercial Property, Commercial Umbrella, Commercial Earthquake or Apartment Building Owners' Package, we will assist you in choosing the right coverage for your business needs. Below is brief summary of coverage for each type of insurance.
A Business Owner's Package (BOP) is a policy that combines Commercial Property and Commercial General Liability coverage for special types of small businesses. The BOP usually has greater discounts than if the polices were purchased separately.

Commercial General Liability

Business Liability & Medical Expenses
Provides Liability coverage for Bodily Injury, Medical Expenses and Property Damage arising from accidents on premises, business operations in progress. Bodily Injury includes sickness or disease and death in addition to accidental injuries. Property Damage applies only to claims from damage to tangible property or loss of use of tangible property not damaged.
Personal and Advertising Injury
This coverage includes libel or slander; invasion of privacy; misappropriation of advertising ideas or style of doing business; or infringement of copyright, title, or slogan, all in the course of advertising the Insured's goods or services. Some of the newer policies do exclude copyright infringement so make sure to check with your agent.
Products and Completed Operations
Products hazard arises from the manufacturing or selling of a product such as an air conditioner. A compressor that our Insured sold and installed for the client may have been defective and caused a fire damaging the building. Completed Operations is a hazard that remains after the contractor has completed the job. In the air conditioner example above, if the compressor was improperly installed and later caused fire damage due to the improper installation, any resulting injuries or Property Damage would be said to emanate from the Completed Operations hazard.

Commercial Auto
Commercial automobile insurance policy is required under most circumstances when the vehicle is used for business purposes and meets certain other requirements. It is not just the registration that determines the requirement for a business automobile insurance policy. Other requirements are ownership by a corporation, use in hauling goods for hire, and gross vehicle weight. Some small trucks can be owned and insured under a personal automobile insurance policy under specific circumstances.

Commercial Property
From a minor incident to a major loss, your business property needs protection. Commercial Property Insurance protects your business against the loss or loss of use of company property. "Property" can include a variety of types: Buildings, Business Personal Property, Business Income or Business interruption, Computers, money, and valuable papers. Every business is different and requires a customized policy to ensure the proper coverage.

Commercial Umbrella
Most package policies provide a liability insurance limit of $1 million for any one loss and $2 million in any one year. For many businesses, this limit is inadequate for real economic security. As a result, additional layers of protection in million-dollar increments are readily available in today's insurance market for most businesses.

Commercial Earthquake
Commercial earthquake insurance protects building owners and the potential loss of rental income in the event of an earthquake. Many building owners overlook earthquake insurance believing it is too cost prohibitive. However would it be more cost prohibitive to lose the rental income and have to pay for demolition and the cost to rebuild your building? How about bringing the building up to code due to earthquake damage?

Apartment Building Owner
One of the most important considerations when insuring your apartment building is making sure that you have enough coverage to replace your building in the event of a loss. Building costs and materials have steadily risen over the years - you want to make sure that you can rebuild your important asset. We will help you determine the amount of insurance coverage you need. It is important to insure your building to the replacement value in order to assure you have proper coverage.
The apartment building owner must take into consideration liability insurance protection. It is important to recommend that your tenants have their own Renters' Insurance to cover their personal property and personal liability exposures.
If you would like a Business Insurance quote, please complete our Business Form and we will respond within 24 business hours.