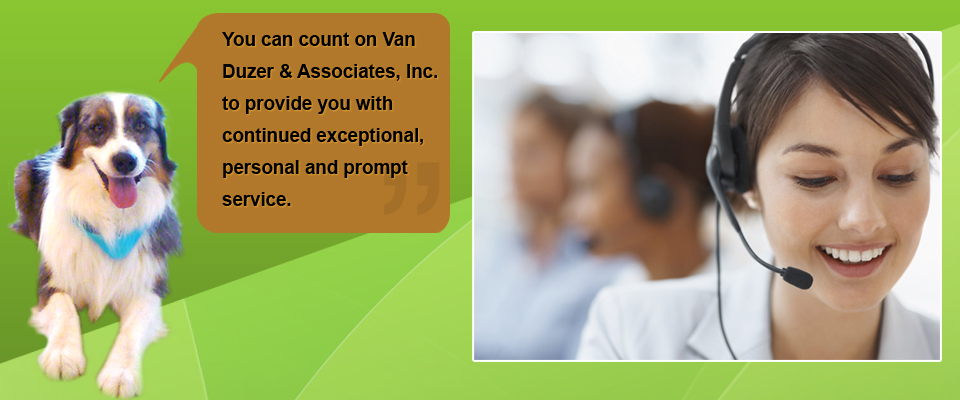 Service Center
Van Duzer & Associates Inc.
If you need to make any changes to your policy, please contact our office by phone during business hours or feel free to email us anytime. All change requests should be submitted to our office and we will process the change promptly. Please do not hesitate to contact us.
We are here to assist you with any questions you may have regarding your policy, payment or claim during business hours. In the event that you have a billing inquiry or need to make a payment during non-business hours, please visit our Carrier Contact Page for the information on each carrier.
Most major credit cards are now being accepted as payment; please refer to each company individually to confirm which cards are accepted by them. Payments can be made online via each carrier's website.
Most carriers are now requesting that all claims be reported directly to them so if you need to report an auto or property claim, please contact your insurance carrier as soon as possible to report the claim. If you would like to discuss your claim with an agent, please contact our office during regular business hours or you may also email us.
We also suggest that you visit our FAQs (Frequently Asked Questions) page as it contains helpful information.